What is Waco Pedal Tours?
Waco Pedal Tours is a 14-person pedal bike party bus. Our u-shaped bar top provides a great communal, group activity for any locals or visitors to enjoy. You can join us on any of our daily tours or book your own private event at your own convenience. Riders comfortably pedal their way around downtown Waco with the help of "Captain Danny" at the helm to ensure an amazing and safe time while on the bike.
Check out our upcoming availabilities 👇
Come join us on one of our daily public tours or book your own private event!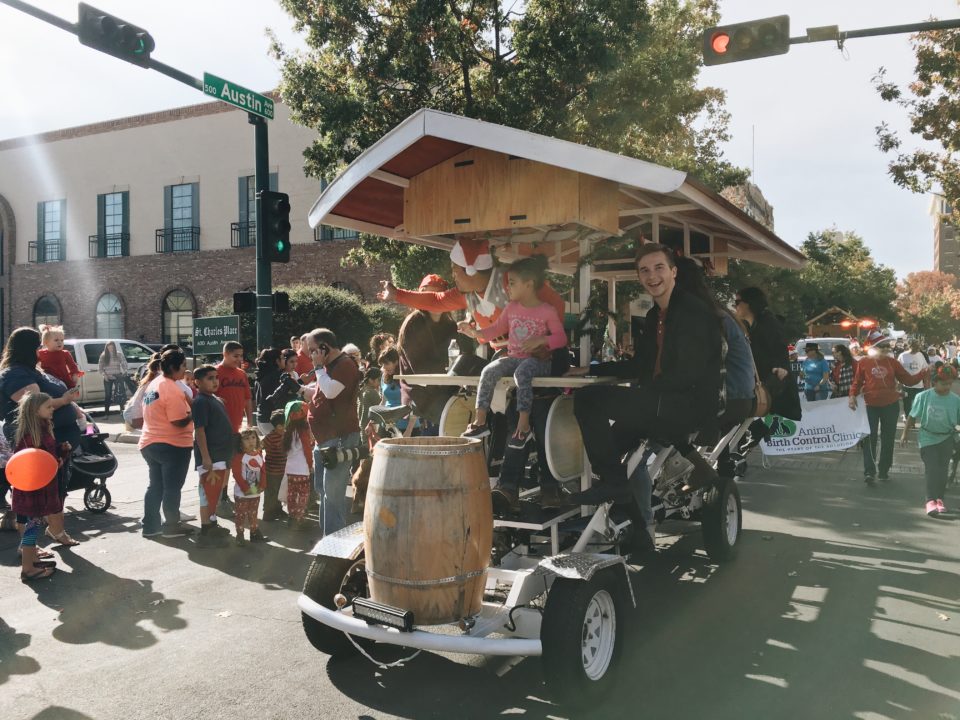 Sip & Shop Tour - 12pm Daily
Whether you're in town for the weekend or just hunting for a great afternoon out shopping with the ladies, the Sip & Shop Tour is the experience for you! Jump on board with Captain Danny and visit some of our favorite downtown antique stores and wine shops.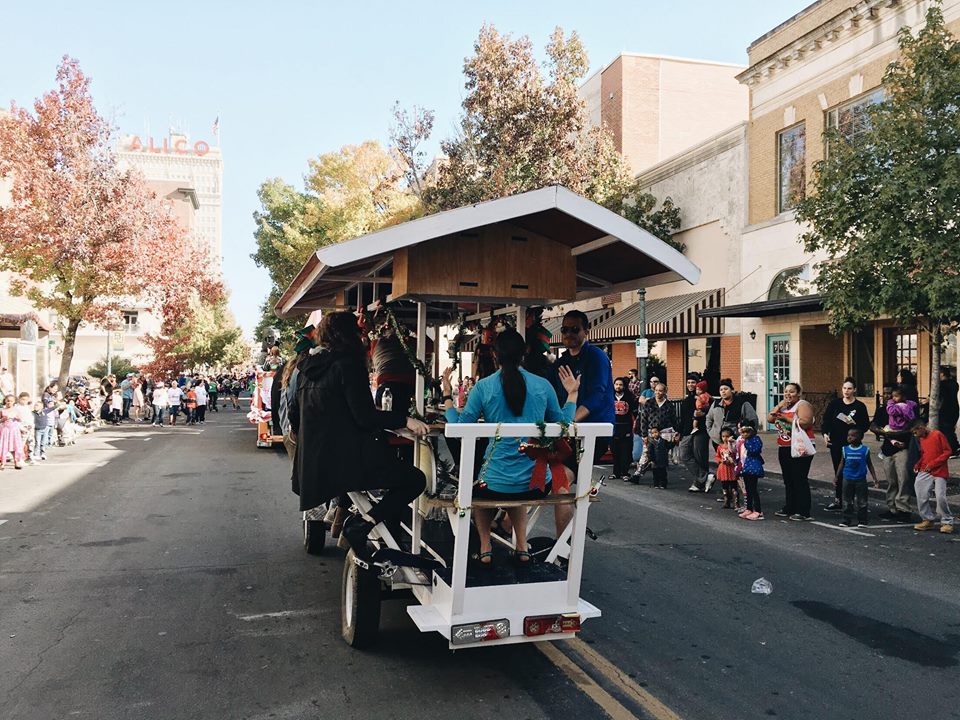 Around the Town Tour— 3 pm Daily
The Around the Town tour is a fantastic, family-friendly way to see the downtown corridor. We visit three to four local sites, stores, and boutiques all around downtown Waco. Riders will additionally enjoy some of our favorite local treats, challenges, and landmarks along the way. This a great way to spend the afternoon and to learn about many of the newest developments and attractions coming to the city.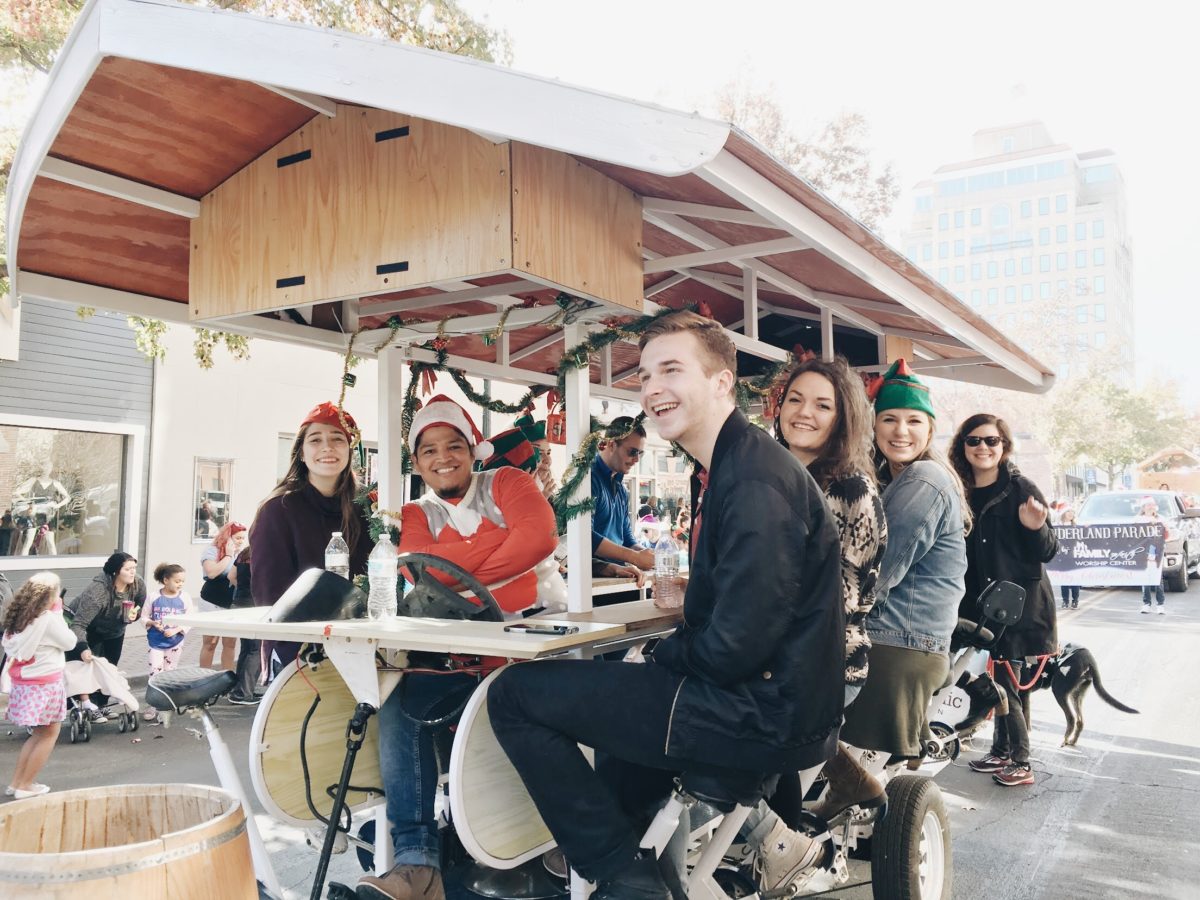 Happy Hour Tour— 6pm Daily
Our Happy Hour tour is a great end of the workday experience out with co-workers, friends, family, you name it. Sit back, relax and enjoy a cold drink and hot deals all around the downtown area. Tours available daily at 6pm.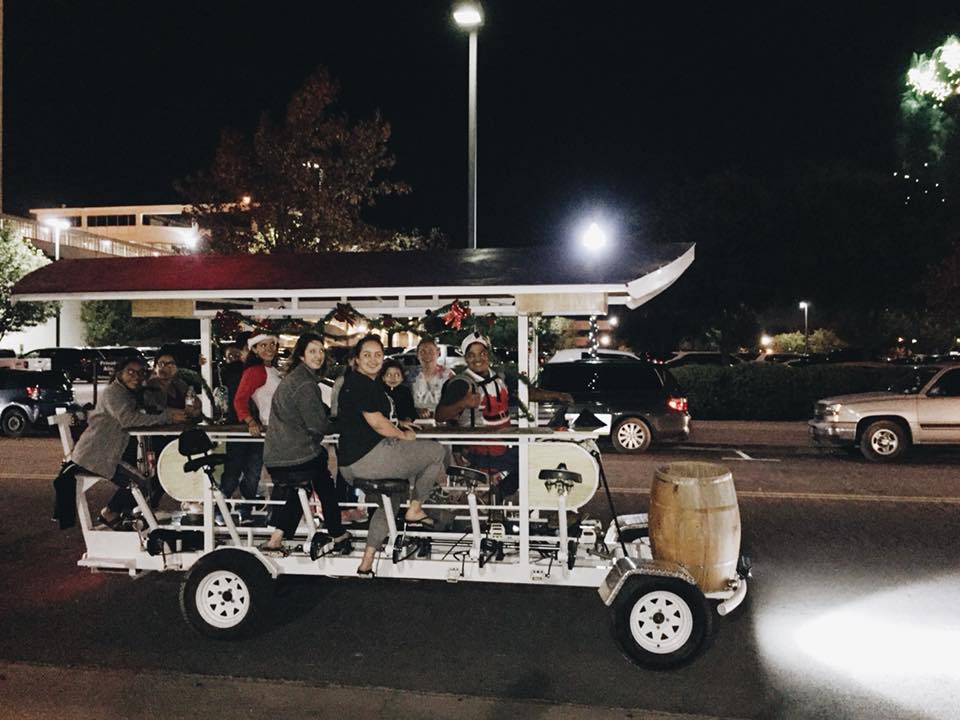 Downtown Bar Crawl Tour— 9pm Daily
The Downtown Bar Crawl tour is an another amazing experience exploring the budding downtown bar scene. We visit three local bars and a place to eat as well as nearby famous sites, landmarks, and neighborhoods for riders enjoyment. Riders will also enjoy special deals and discounts available only to our guests throughout downtown.
See what others are saying
Thank you everyone for all the kind words!
Working every day to make our tour experience even better
Daniel Abarca aka. 'Captain Danny'
Waco's #1 favorite tour guide, Captain Danny is the talk of the town. He brings over 10 years of experience in the entertainment and tourism industry right to Waco everyday as captain of our bike. 
Cory is the co-founder of Waco Escape Rooms and the newly coming Nexus Gaming Center in downtown Waco. He graduated from Baylor and currently serves on the team at 1 Million Cups supporting young startups and entrepreneurs. 
Jake is the co-founder of Wacobound.com and previously worked at the Greater Waco Chamber as the Manager of Entrepreneurship & Innovation. He left the Chamber in 2017 to take this on full-time.
See if we're running any specials
We use our blog to update followers about new specials and major announcements for the bike. Check it out!
Like to be first? Be the first to know what tours we're running, what specials are going on, and/or big announcements headed your way! We promise not to spam 👍